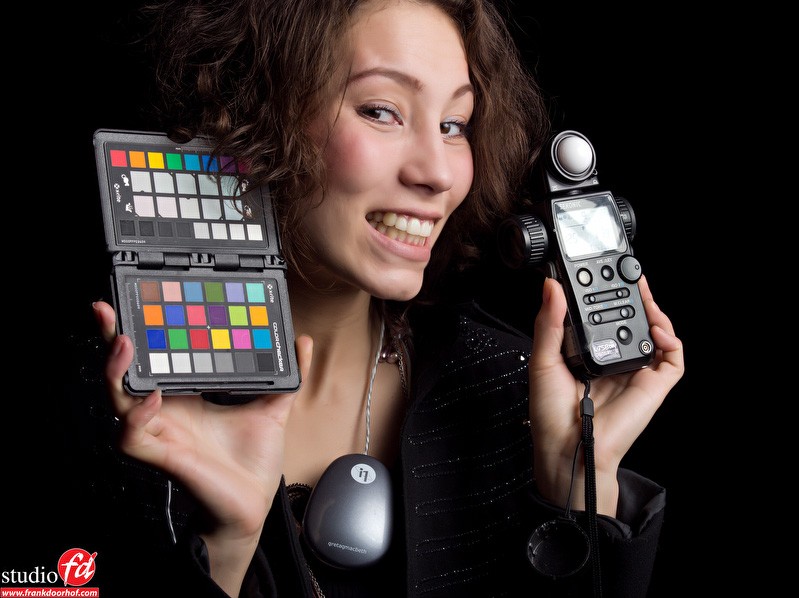 Many of you have asked about this and I thought about it long and hard and finally decided to write this guide for the gear I use. It will change over time of course, and you can ask whatever you want and I will add the remarks if needed to the guide. If you miss something also let me know. For most gear you will find links to the online shops I advise. For Dutch customers please contact Annewiek at itctd@itccomp.nl for Elinchrom and other hardware/software. When ordering please use the links on this page and support the work we put into getting the information to you guys.
Cameras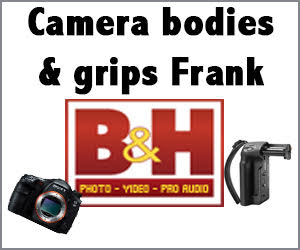 Canon EOS 5D Mark III Digital Camera (Body Only)
Without a doubt a real game changer, before the 5D it was expensive to get a Full Frame DSLR, the 5D was the first real game changer for me, the 5DMKII added video and doubled the resolution, and although video started as a gimmick with too much limitations at this moment in time it's more than usable and a lot of filmmakers are using the camera, and to be honest I love the option to have all in one. With the MKIII Canon changed a lot and made the camera much more "robust", boosted the AF system A LOT and also the already good high ISO performance was enhanced by at least a stop and you know why the 5DMKIII is my "weapon" of choice.
Do add Canon BG-E11 Battery Grip for 5D Mark III Camera however to have a great balanced system.
Sony Alpha 99
When they asked me to review the Sony A99 I never expected that it would become my main "DSLR" but it has.
The EVF is great for the WYSIWYG results, the AF is very nice and the image quality is amazing with high dynamic range, good high-iso performance and incredible detail/color. For me without a doubt at this moment in time a revolutionary camera which I highly recommend.
Phase One DF
Based on the Mamiya 645AFD series.
Love it or hate it but I like the feel and look of this system, the Phase One adds a different grip, better AF and the option for the Vgrip with build in Profoto trigger. But most of all finally getting rid of the standard batteries and option for accu packs plus the option to upgrade the firmware yourself.
Mamiya RZ67 ProII
Probably the best studio cam ever build, build like a tank and the viewfinder is awesome. When you own this camera with a digital back make sure you also hunt down some film and shoot a few rolls to fall in love with analogue again. Lenses can be bought very cheap online used, so you can build your setup cheaper than with most DSLRs, and the quality? well it's the best I own.
Leaf Credo 60
I've tested several digital backs before choosing the Leaf Aptus22. During the beta tests for the AFI-II camera I fell in love with the Leaf AptusII 7 (33MP) and finally upgraded my trusted Aptus22 to the AptusII 7, the only problem was the display which was not perfect for outside use (to say the least) with their new Credo series this problem has been solved, the display is awesome and works like a charm, the speed is higher than the AptusII7 and the full frame sensor I use has enough resolution at 60mp for the most demanding job.
Fujifilm X10 Digital Camera (Black) Sometimes we need to be "invisible" as photographers, it has happened many times that I was send away because of my "pro-looking" camera where other people with their point and shoots could just shoot. I tried some point and shoots and although they are fun they never really "got to me", in other words I used them but never really liked the outcome. When I shot my first images with the Fujifilm FinePix X100 Digital Camera I fell in love with the looks and feel of the camera (but somehow struggled too much with the AF etc.), price wise the X100 was out of the question because I was not planning on using it on a regular basis. Recently I bought the X10 and must admit that I REALLY REALLY like this little camera, it's within the price range of a point and shoot, but it delivers image quality that is so much better, I've shot some images up to ISO3200 and they are more than acceptable. So finally an affordable and cool point and shoot.
Fujifilm X-E1 (with 18-55 lens)
After the X10 I tried the X pro 1 and fell in love with it. An amazing system camera that is both stealth (you can bring it almost anywhere where a DSLR is forbidden) and still gives you the quality you demand from your DSLR. It's not cheap but compared to the competition (Leica) it's a bargain… and worth every cent. However when the X-E1 was released I was sold without any doubt. This is an incredible camera with the same image quality as the X pro 1. Highly recommended. I love the silver one (see link) but they also sell the black version.
Epson Perfection V700 Photo Scanner
Not really a camera… but for us analogue and polaroid lovers without any doubt a great scanner. Does handle reflective and negatives very very well. For the price a no brainer.
Sekonic L758 lightmeter
According to some you don't need lightmeters anymore but they can't be more wrong. If you want accurate exposures and want to work fast there is no better way than with the lightmeter. The L758 is my personal choice because it includes a very good combination of incident and spotmetering, also it stores up to three camera calibrations with calibration settings per ISO per camera. A great light meter will survive all your camera updates so don't save money here.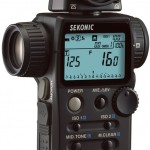 Lenses
I won't list all the lenses I own, but these are my favorites.
Canon 70-200 f2.8 L IS : great all-round lens
Sigma 120-300 f2.8 EX HSM OS DG APO for it's price it's stunning, it's heavy but has amazing quality
Lensbaby Composer pro: wonderful lens system to play with selective focus, great to have some creativity
Sigma 12-24mm : great versatile wide angle lens for all mounts.
Zeis 24-70 F2.8 (Sony)
Schneider 80mm LS : Leaf Shutter lens with very fast 2.8 aperture, razorsharp
Mamiya 120mm MF : wonderful macro lens, great for portraits
Mamiya 105-210mm AF : Almost always on the camera, great for almost everything
Mamiya 35mm AF : great wideangle lens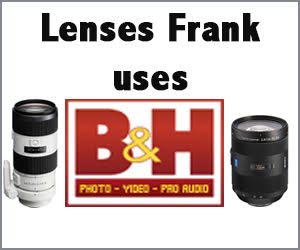 Convertor rings
I love playing with older lenses on my camera, mostly the M42 mount.
If you want a good convertor ring (with AF confirmation) check out these guys you pay a lot less and they have great support.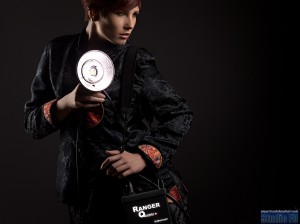 Strobes etc.
There are many brands but for me Elinchrom is my choice, they offer some of the best modifiers and the price range is very reasonable for what you get. Also the service and support is great with a team of designers that really listen to the users. I also dare to shoot in any location and situation without having to worry about my gear dying on me.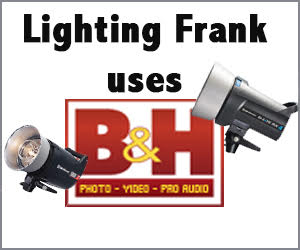 Elinchrom RX
Top line from Elinchrom, great range and rock-solid performance. RX300s are great for capturing jumps.
Elinchrom BRX
Price wise a great strobe.
Lots of options including an option to mix with "small flash" by learning the pre-flash, less range than the RX but overall my favorite Elinchrom strobes.
Elinchrom D-Lite
For the photographer on a budget but who doesn't want to settle for less performance. Great units for the starters or for weekend photographers can take some beating.
Elinchrom Ranger Quadra
Incredible power for location work from a very little package. Build in skyport system for ultimate control, small heads with great standard modifier (I use them a lot without any other modifier). Great to travel with and loads of flashes from one charge. Get the A heads for action stopping power. Highly recommended.
Elinchrom Quadra Snappy
Carrying the Quadra is much more easy with the Snappy, especially on longer hikes this makes live much easier.
Elinchrom Ranger RX speed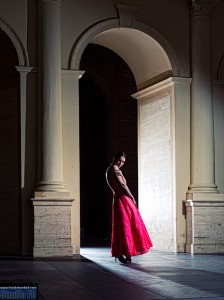 If you need more power than the Quadras, a bit heavier and the heads are bigger. But you get a mightly 1100Ws on full power. I use them always with the A heads for action stopping power. The S heads are supposed to be slightly more stable but to be honest I never found any instability with the A heads, highly recommended.
Elinchrom Ringflash
I don't use the ringflash often, but it's in and out of fashion every cycle of years. Love to use it off camera OR as fill in.
Elinchrom Skyports
Remote triggers for the Elinchrom system (or other systems if you use the universal version), control the strobes in 4 groups and you can also set the output power (only RX,BXri, Quadra, Ranger)
Canon Speedlite 600EX-RT
Take your lights with you everywhere, I own 2 of the 600's and travel with them to make very quick portraits on location, works wonders and now that they are radio controlled you save a lot of money on using for example pocketwizards. The new Canon flash system is a lot better than the old system with more groups, more output and of course the radio triggering.
Canon ST-E3-RT Speedlite Transmitter
Control your strobes from the camera with the Canon ST-E3. HSS, Ratios, Channels etc. can all be set from the ST-E3. The main advantage of the ST-E3 above previous systems is the use of radio signals and 5 separate groups. Canon really improved their flash system enormously with this release, rendering the use of pocketwizards irrelevant for the 5DMKIII. The display of the ST-E3 is clear and easy to read and all strobes can be controlled from the unit.
Metz 54
Great alternative to the 580EX, however no master mode. By changing the hotshoe connector you can use it on different systems (for me the Canon and MF system).

Canon off camera cord
The first step to better flash images is getting the flash off the camera, with this cord you can do just that. This will give you much more options and the images will get a lot more pleasing.
Sony HVL-F60M
The perfect strobe for the Sony A99 system, great performance, speedy recycling and extra led light for video.
Phottix Odin
To trigger the strobes, with E-TLL via radio signals, a great display and long range, you really don't want to work with line of sight systems anymore.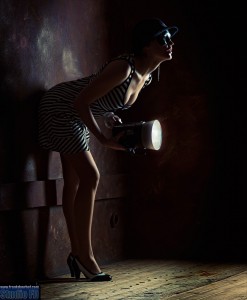 Modifiers
This will mainly "shape" your light.
You can love hard light or softlight but getting exactly the look you want you will have to find the right modifiers. As mentioned before my choice is Elinchrom because they have some of the best light shaping tools that fit my personal preference. You can probably get alternative looks from your brand but here I will list what I use.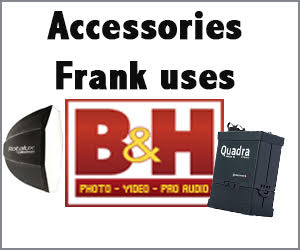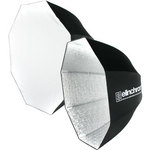 Elinchrom Maxilite
Lots of extra power and a great quality of light. you can add a grid which you can ducktape on which gives a great focused light source. However you can also visit the great guys at http://www.honeycombgrids.com/ and get one from them, it rocks. Outside it's without doubt my absolute favorite modifier, plus it gives the quadra an incredible output.
Elinchrom Deep octa
One of the most versatile softboxes I know off. Add two layers of diffusion on different positions to shape the light, you can add an extra hood, and of course the Elinchrom deflectors. Most of the times I use it with only the center diffusion panel in place.
Elinchrom 1.50mtr Deep Octa
This is an amazing "soft"box it gives a great quality of light for full body fashion or edgy portraits. Without any doubt the best modifier for fashion.
Chimera Strip pro
Strip lights are great for accent lights or the nice low key glamour bodyshapes. If I had to choose just two modifiers it would be a strip and the Deep Octa.
Elinchrom 1.90 Octa
Minic window light, it's a huge box but because the strobe is located inside the box it doesn't take as much space as you might think, do yourself a favour and use the Polystand from Elinchrom for maximum safety and usability. Also here you can remove the front panel for some extra crisp.
Elinchrom Deep octa 70
A smaller version of the Deep Octa. Travels with me a lot for outside locations where I want a focused light source with a slightly softer look than the maxispot.
Elinchrom wide angle reflector
This one really rocks if you want to light backgrounds, great for creating smooth white backgrounds, but also great for use in the varistar, or as accent lights. Without a doubt a must have.
Elinchrom Grid set
Also a must have, to really "focus" your light were you want it. Don't believe people when they say you only need one grid, you really need a set, when you change the distance but want the same area to be lit, you can use a thicker grid, or the other way around of course. With this set you are very versatile.
Elinchrom Snoot with grid
Some will use it as hair light, but I personally don't like that, I like the more softer look for that. But the snoot (and grid) are great to give some extra attention to a certain part of the image, or place it further away to create a bigger spot effect with still some intimacy, maybe not used a lot by myself but a modifier I would not want to be without.
Elinchrom Varistar
I'm not a fan of the umbrella but this one I LOVE.
Very nice to travel with and because of the way it enclosed the strobe it's a great softbox alternative if you want to light a whole scene or get a beautiful soft light on your model.
Elinchrom BeautyDish
I love the 44cm Silver Beautydish, it's high contrast and gives a nice 3D effect to your images.
Add the grid if you want some real direction in your light. Without any doubt a must have for your studio.
Elinchrom Square reflector
Always loved it but it was discontinued, so I was more than happy when Elinchrom told me they would re-release it.
I highly recommend this modifier, it rocks.
5.1 Reflector
The perfect companion for every photographer.
Use the gold to warm up the light when shooting in the shade, the white for the more natural fill, the silver for more harsch and powerful light, use the black to block light and last but not least (to be honest used the most by me) the middle translucent material, just shine your lights or sun through this and get a beautiful soft quality of light. A truly must have.
Lighttools grids
Found these in 2010 and fell in love with the quality. Great company and very good build quality. I use the lighttools grids on one of the chimera strips and the Deep Octa, on the Deep Octa it's amazing.
The Frank Doorhof strobist set
In coorperation with cameranu.nl we made a set that contains the modifiers and accessories I use when teaching the workshops "small flash".
Elinchrom Quadra Reflector adaptor for EL modifiers
Must have for the Quadra. With this Adaptor you can use all the Elinchrom modifiers on your Quadra setup.
Chimera speed ring convertor
This is an essential tool when using strobist style photography or using your chimera light modifiers on the Quadra or other strobes that doesn't have a chimera connector.
Flashbender
Without a doubt a must have when you work with small flash. You can bend the light any way you want, and you can also use the back to block spill light. It fits in your bag and doesn't take up any space. Fits almost all small flash units, get it today and wonder how you ever worked without it.
the Rogue grid
If you love the flashbender, you will also love the 3 in one grid.
With this modifier you can add some attention to your model with the light. You get two grids with the unit, which is added to your strobe very easily. Add one of the two grids for different effects, but you can also add both together to make an even more "pin point spot" effect. A very cool modifier.
Strobist colorgels
Having a colorgel set is a great tool to make your images jump out and be more creative.
This set contains a lot of gels for a good price, for strobist shooters a must buy I think.
Daylight to tungsten filter set
Having problems with mix lights ?
Get this set of filters from Lee and you can mix lights without any problem.
Quick location filter sets
Lots of colors to "spice" up your light, Lee is a good price/quality firm so this is the pack I advise for using color gels with strobes.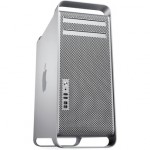 Digital Darkroom
This is the software/hardware I do my retouching with. You can of course discuss about filters and why not to use them. My opinion is very simple, I believe you have to be able to do something without filters but if filters save time they earn themselves back very quickly. I have added therefore the filters I use on an everyday basis, and also mention why. However this will change per person, some will use totally different settings or software, this is just my opinion.
Adobe Photoshop CS6 extended (suite)
Well I don't need to say anything about Photoshop I guess, I choose the extended version because I also love to experiment with video and let's be honest when you buy a lower version you will always run into those moments were you think "I should have bought the other one" it's a big investment but when you keep your upgrades in sync in the end it's worth it.
Capture One
99% of the time I try to shoot tethered, I've choose Capture One for this because it works fast and has a lot of options which can sometimes save a shot. I especially love the focus mask which makes it possible to view your focus from a distance thanks to the mask it shows on the image where it's in focus. Combine it with capture Pilot (free) and you can see everything coming in on your iPad or iPhone and in the new versions even at the other end of the world (cool factor very high).
NIK filters
I was introduced to NIK while demoing on the Pro Imaging 2 years ago. A very nice company with great filter sets. For my daily use I use ColorFX3.0. I love their implementation of Tonal Contrast and some of the toning's. For B&W photographers you have to check out SilverFX which has some great looks. Also Viveza2 is something that can save you loads of time. The use of the so called Upoints will change the way you work and will speed up the workflow a lot.
For skin the dynamic skin softener does wonders for not so critical work.


OnOne filters
Different from NIK and equally impressive. With their new Suite 6 they really changed everything around and delivered an awesome package with great skin softener, cool vintage effects and a stunning way of processing… highly recommended.
When ordering online via www.ononesoftware.nl use the code studio-fd and get a cool 15% discount.
Portrait professional
Software that will change the look of your model and work on the skin. Let's be honest, there are a lot of ways to work on the skin and most pros will say they NEVER use filters and use Dodge and Burn…. Well yeah that works just fine if you can spend a few hours on skin, for me I have to deliver my work and do the photoshoot in a few hours and the next day the same, so there is hardly any time to spend 5-6 hours on one shot. I don't really use the shaping options but the skin enhancements itself are very impressive.
Portraiture
A specialized program for skin, just click on the skin tones and the software does the rest with some nice presets and of course you can change everything. Does a very good job, less options than Portrait professional but personally I find it a much better solution in my workflow, so I would highly recommend this plugin.
Alien Skin filters
I absolutely LOVE Exposure 4. Great emulations of the analogue films you know from the past, well that's were it started with, in Exposure 4 there is so much more that it's almost impossible to type a short review. Let's keep it to IT ROCKS !!! if you love the more vintage looks (like me) this is THE filter to buy.
If you order from the Alien Skin store online use the code FDH1102 for a cool 10% discount.
Lacie 324 monitor
There are some great monitors out there but my personal choice is the Lacie 324 aRGB monitor, good pricing, good hardware calibration and great performance. A good monitor is of vital importance, so make sure you don't buy something you will later regret.
Macpro
I'm a PC user for many years (still use them of course) but I switched to Apple in 2009 and never looked back, great stable system and incredibly fast. The MacPro is my workhorse in the studio and for retouching.
Macbook pro
Lightweight notebook with great performance. My personal choice is the MBP Retina 15.4″ with 16GB ram.
Epson 3880
I've been using Epson printers for ages, tried other brands but always come back to Epson. Very good profiles and wonderful output on my personal favorite Epson Luster paper. Use the original inks and you can calibrate once and the printer will keep the profile thanks to the printing method (cold vs warm). You can be tempted to buy a cheaper A3 printer but remember that although they seem cheaper in the end you pay much more because the ink cartridges are smaller and more expensive.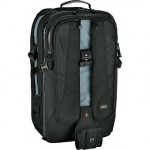 The rest
All the things that did not fit the previous posts, but you also cannot live without.
Tethertools
The brand that delivers you everything you ever thought about "well that would be great if it was available"
I use the jerkstoppers on all my cameras and my laptop and Macpro, it prevents the USB/Firewire or HDMI cable to be yanked out of the camera and damaging your port. Maybe you don't think about it very quickly but this can really damage your camera and you will loose the shots that are in your buffer, if there is one accessory that you really need when shooting tethered, this is it. For the Netherlands please mail to Annewiek Doorhof at verkoop@hometheater.com
Lowepro bags
My favorite brand of bags, good quality and really thought out designs and layouts. At the moment I use two Vertex R300 bags and one Stealth reporter. I love the reporter because it can hold my lenses and accessories while I walk around with the camera plus you can access the compartment from the top of the bag. You can order them from here.
Seaport digital iVisor ProLS
Watching an image on your laptop screen can be a dissaster on location, however with this bag this is solved. When there is too much sun that the hood doesn't cover you can also use the supplied cloth to connect it to the hood and throw over your head for a step back in time to the old cameras (well something like that)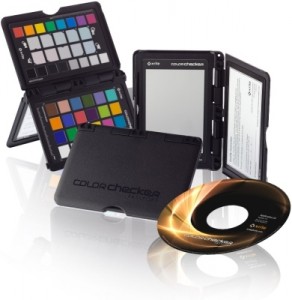 Colorchecker passport
Accurate colors are very important. With the Colorchecker passport it all becomes easy to make a custom profile for your light and camera. Shoot a colorchecker at the start of each session and you will have a very solid quality in your output. Without a doubt a must have.
ColorMunki Photo
Seeing on your monitor what you will get (or what you bring in) is if vital importance, every 2-3 weeks you should calibrate your monitor there are many options but I personally use the ColorMunki Photo from X-rite.
Epson 1775W projector
During the workshops and seminars I use this projector to show my work on the screen. With other projectors you will need to run a cable from your laptop to the projector and the projector has to be close to your position for this to work, or you will need long cables (which are expensive and a drag to travel with), the 1775W solves this problem by using a wifi connection. You start the software on your PC or Mac and the projector and PC/Mac are coupled and you see what you have on your screen on the big screen (or any other configuration). At to it the low price, 3000 Ansilumens, 1280×800 resolution, very small size (1.7kg) and good color and you know why I love it.
Kensington Wireless presenter
I've searched for some time before I found this one.
To control my powerpoint presentations I can't think of a better solution at the moment, it works flawless on the Mac and PC, just pull out the USB stick and you're ready to go, the internal laser pointers works fine for pointing out points of interest on the screen.
Smoke machine
Without a doubt a must have for every studio, you can get the cheapest available or a more expensive one, experiment with different kinds of smokefluid (think or thin) and have a wonderful addition to your images.
Windmachine
Now there is something you also can't live without in the studio, just add a little bit of wind or movement and the shot comes to live. You don't need to add the obvious storm but sometimes just a little bit can perform real magic.
Seamless paper
Maybe one of the most asked questions so I decided to add it to the gear guide. For me the gray seamless paper background is the one I would advise to buy first. With gray you can make black, white and everything in between. Highly recommended to be your first background.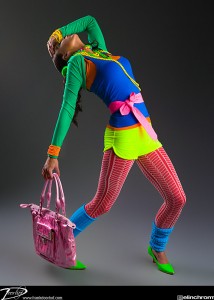 For video
As you know video on DLSRs is getting bigger and bigger and not adding motion to your portfolio can be a problem for getting the right jobs in the future (and now). The following products are the ones I really can't live without.
Judging your images and filming
We all know the problems with viewing the back of the camera in bright sunlight, but since we can film with the DSLRs we also know the problems of movement during filming and trying to nail the focus. For judging your video I've been using the Small HD monitors for some time now and I really love it. They have an awesome focus checking algoritme and the image quality is great for on location, add the EVF and you're home free in any situation. And pricing wise….. well it's at an awesome price range… Highly recommended.
Cosmo
Great software from Red Giant to make sure your models look as nice on video as in your photographs
Red Giant looks
Get that special look into your video, Looks really rocks and will make your work a lot easier.
Plural Eyes
Trust me you really can't live without this software.
Shoot video and audio separate for the best quality but sync it in seconds with Plural eyes, works in most video editing suites and it's even working in some real tricky situations, this software will shave of so much time in your workflow that you will have time left for another project

Zoom H1
Not too expensive but still a great recorder. Records audio in very good quality in both WAV and MP3, but most importantly it can be set in the exact same bit rate as your camera, and that is very important for syncing audio and video.
rode lavelier microphone
Great little microphone that gives your voice the attention it needs.
If you like what we do here, and want to support the blog please buy from our affiliate companies by following the links or the links below.