This is the page were you guys can earn money……. well a little bit.
As you know we work together with some great companies who make our work (and your work) a lot easier.
On this page we do something back for you, I asked several companies for some nice discounts for the followers of this blog and our students/clients, so keep checking this page for some great discounts. Some discounts will be there for a long time, and some will be only limited, so make sure you check this page on a regular basis.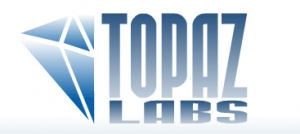 Topaz labs always has nice plugins for a very very friendly price.
Their newest releases are Topaz Clarity and it ROCKS, without any doubt, a plugin you really can't afford to miss, it's like tonal contrast on steroids, but also check out ReStyle which is an awesome tinting plugin and Clean3 which I use for skin. Order them via http://www.topazlabs.com/716.html and also support out blog. Use Doorhof99 as coupon code for a really cool 15% discount

I use the Exposure 5 filters to get some of the most amazing vintage looks in our files.
But they have a lot more filters so make sure to visit their site at www.alienskin.com
When ordering use the code FDH1321 and get a cool 10% discount on your order.

From OnOne I use their maskPro software if we need to extract something.
But also the Focus software is amazing, if you love the T&S images but you don't want to invest in a T&S lens make sure you check out their cool filter, you will love the effect. When ordering online via www.ononesoftware.nl use the code studio-fd and get a cool 15% discount.