Sometimes you are thinking "what can we do to spice this up"…….
Believe it or not but masks can really help to give your shoot a little bit of extra "oomph"
In this case Corine (our model) brought a what I call "Hello kinky kitty" gas mask, and I have to be honest as soon as she put it on… I loved it.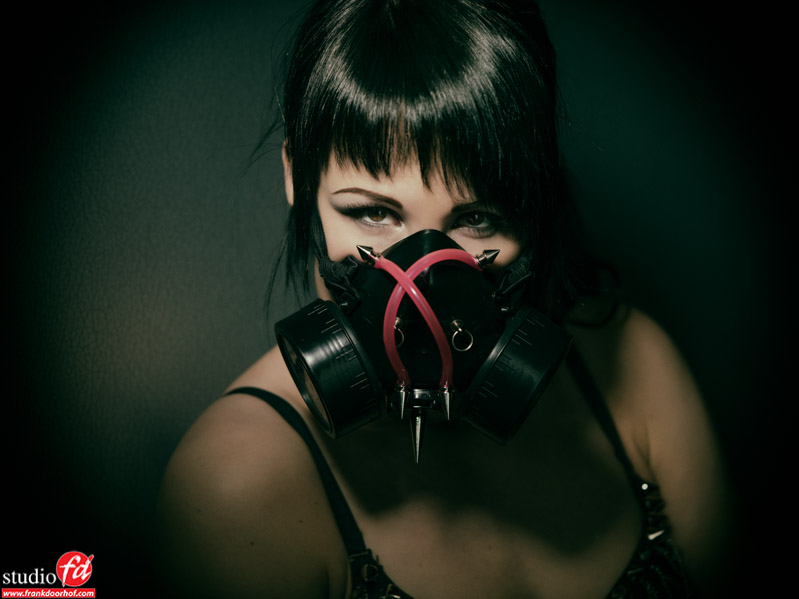 the million dollar question however is always "How do you shoot this"
One of the things I like about shooting masks is the way how it takes away the expression of the mouth and face, now one could think "that's important right?" well yeah it is, but….. by using a mask you actually get the option to add a lot more expression on the eyes. And that's what I really like about this, the images are actually way more intense than without the mask, eyes are indeed the mirror to the soul and the place of most expression, although normally we are more drawn towards the mouth for expression for example a laugh, a scream etc. When you take this away you can actually see how important eyes can be.