I guess this title will already have some people questioning my motivation, and over the last few days I've had a lot of questions when I posted something online about this "switch" so I thought let's explain it in a mix of a review and tips/technique blogpost so I can point people towards this post when they ask

Let me start that with I love Apple products.
We own several iPhones, iPads and our studio runs on a few MacPros a MacBook Air, MacBook Retina and iMacs.
According to some we would qualify as Apple Fanboys, however I've always said that I just like the products and if something would come up that better suited my needs I would without a doubt start using that products. So let me introduce the replacement of my MacBook Pro Retina 15″….. the Sony Duo 13 i7,8GB,256GB.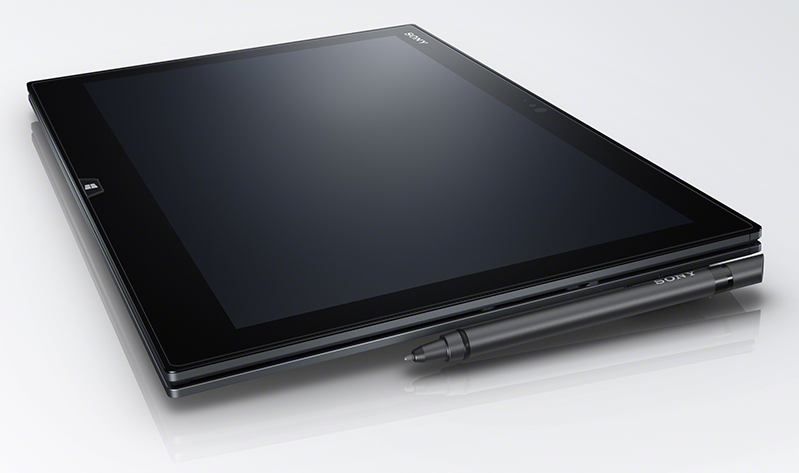 As you know I'm working with a Sony camera (the A99) but let me start of by saying that Sony does give me some nice deals on lenses and cameras I bought this device in the store and paid full retail for it (well they had a deal with the CPU upgrade and memory for free but that was for everyone). Now let's first look at the device itself.
The DUO13 has a nice display and loads of options like USB3 (2x), HDMI/VGA (with convertor), mobile connectivity, router function with a smart device that plugs into your power adaptor and of course it runs the new Haswell system from Intel, meaning it runs LOOOOOONG on a battery.
The Sony Duo13 is a laptop/tablet that runs Windows8 and can be easily converted to tablet mode or into a "sort of" laptop/ultrabook. The touchscreen has a very good viewing angle and the colors are very nice, as is the brightness (although I always want more when working on location of course), now most of these convertible machines only have a touch display meaning it will work with your finger (or a big stylus mimicking your finger) but some also have a digitizer on board, and this is what in my opinion is very important. The digitizer makes it possible to use a stylus like you see in the image above. These kind of styluses work very well with the small menus like for example in Lightroom and Photoshop.
Within digitizers there are also several options (it's never simple I'm afraid), the best known digitizer is of course the Wacom, and to be honest I really wished Sony would have used this digitizer (like in the Microsoft Surface pro) however Sony opted for something else and uses the N-Trig system. Now this does not mean disaster right away but it is something you have to be very careful off, which brings me to the next part of the review.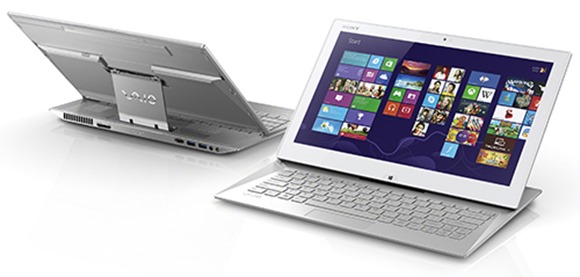 Why
The most heard question was "why????"
It seems that the term "Once you go Mac you never turn back" really is embedded into peoples mind, and I have to be honest…. well I also don't feel 100% comfortable with the switch, let me explain first why I don't feel comfortable.
As explained we run Mac only in the studio, which means we have all the software, settings, accessories etc. all aimed towards Mac use, but also the formatting of drives etc. are all Mac based. When setting up a new system it's as simple as just connecting the old Mac to the new one and copy everything (auto process and you're done), but also think about the agenda, contacts, mail etc. it's all 100% Mac and when we did still use a PC in our studio for bookkeeping I have to be honest that that was always the machine where we had trouble with, not a lot but the minor things like not reading a file, not working with a certain piece of hardware etc. No biggies so to say but annoying. So replacing one of my most used devices with a non-Mac device… well to be honest it gets me very nervous.
Why 2
So let's take a look at why I did switch (well I'm still in the testing phase).
We travel a lot and I shoot on location a lot, I always bring my iPad for watching movies in the plane and browsing the net in the hotel, I also bring my MacBook Pro Retina 15″ that I use for Lightroom/Photoshop, shooting tethered, answering mails that need more attention (like signatures etc.), uploading files, typing blogposts etc. In reality this often means that when we arrive on location the iPad stays in the bag and I use the MBP almost constantly.
When shooting tethered on location the MBP runs perfectly, it never really crashed on me over the years, it never has problems with heat or humidity and it's blazingly fast. Back in the hotel it's a great tool for doing some retouching on my street/private photography and occasionally I would also do some of the modelphotography retouching, most of the time I will save those images however for retouching at home when I'm behind the MacPro and calibrated monitors, and during seminars etc. it runs my Powerpoint and videos I need. So you could say that me and my MBP are best friends on the road. But as always it's a love/hate relation.
During the wait on airports I would always do some retouching with the MPB but as soon as we board the plane well…. let's put it this way, we don't fly Business and both Annewiek and I are not the smallest people in the world, so when we are seated in Economy it's a nightmare and I often can't even use my iPad because I would not know where to hold it, on longer flights we always fly Comfort and this gives us just enough room to watch a movie on the iPad and do some games, but using a MacBook air or let alone a MBP is out of the question, and this is where my interest was triggered when I saw Wacom releasing this device during PhotoShopWorld last month.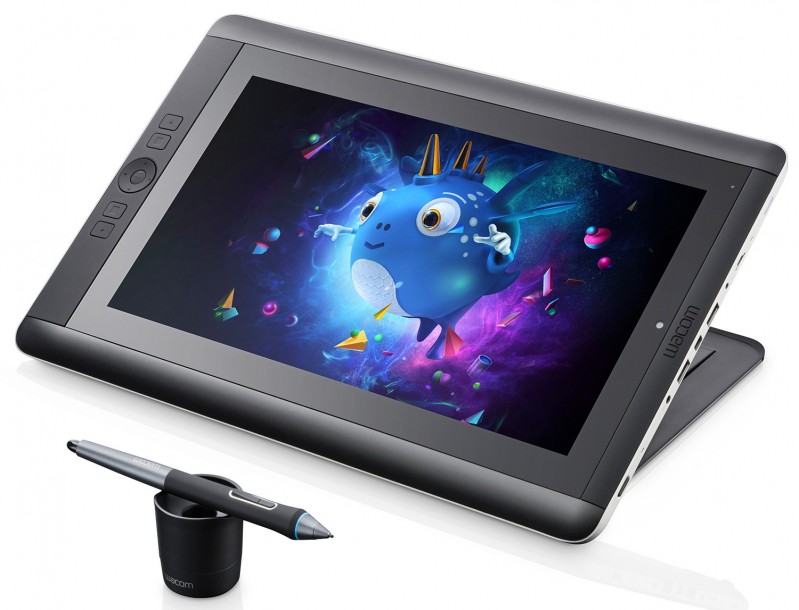 Yep the Wacom Companion.
At first I thought this was not a device for me, but when I thought about the possibilities of owning a tablet that runs the full version of Lightroom actually triggered something that did not leave me alone. All those hours we loose in airplanes could now be used to do the pre-editing of my images in Lightroom, and don't underestimate this. I never can sleep on a plane meaning I'm often wasting 7-10 hours with doing nothing expect watching movies and boring my brain out, when I'm home I actually want to rest but I need to retouch my images because I often only have 2-3 recovery days before the next thing happens, now if I could shave off even half a day I would be incredibly happy…. well…. that's possible when I can do this work on the plane. But there is more.
When shooting tethered on location it's always handy to have a smaller device than a bigger device and the MBP (although awesome) is still heavier than a tablet and bigger meaning you need something to place it on and when you move you have to carry this with you, a tablet you could hang around your shoulder in a sleeve and only take it out when needed.
So why not the Wacom?
I love the idea of the Companion but I also think the product is not 100% fitted to my needs.
I'm looking for a replacement of my laptop that I can also use on the plane and when you look at the Sony images you can see that it has a very small keyboard with even a touchpad without sacrificing the feel of an almost full size keyboard (typing actually goes really well), the way the Sony slides makes it possible to use the keyboard and the stylus at the same time, something the Companion can't because you need a separate keyboard. But that was not all, the most important thing for me is battery time and let's be honest I strongly believe that Wacom should have waited a few weeks and release the Companion with the Haswell chipset because the difference is huge especially when running graphic software.
In the end I paid approximately the same amount of money for the Duo13 than I would have for the Companion but I strongly believe that the Sony has better papers for the "life on the road with a photographer" and that last word is VERY important Photographer…. I did not say Retoucher. Let me explain.
Because Sony choose the N-Trig digitizer this means that during normal use you will get a very good experience, in fact I love the way the stylus works for example in Lightroom it's incredibly accurate and has a fast response, or in short a very nice experience, however as soon as you start Photoshop you can expect some problems, the most important one is the lack of pressure sensitivity, now for me that's not really a problem because most of what I do in Photoshop can be done without the pressure sensitivity, but when you paint etc. this is a real big disadvantage. Now don't panic right away because the N-Trig pressure does work flawless in most other software so you can in fact use alternative software to paint, write etc. but not Photoshop which I think can be a real deal breaker for certain people. You can of course instal a Wacom tablet on the Sony (what I use during workshops) but it's not supported on the screen.
On the topic of battery power I can be very short, the Sony has a very impressive "stamina" we picked it up a few days ago and I've used it this weekend during some workshops and it ran with ease for 4 hours in Lightroom while tethering and I started with a 60% charge and did not ran it down. I will do some more tests the coming weeks and keep you updated via social media and here about this, I expect a second review (much shorter) in a few weeks after I know all the problems or not

So how is Windows 8 for a Mac user
Well…. let me put it mildly, I have to get used to it.
I still strongly believe that MacOs is much easier, I'm for example still looking for certain settings that within MacOs are just one click away and are hidden away in Windows, and I'm not new to Windows by the way, I've been using Windows since 3.1 (windows for groupies

) and we always had a machine in our home that ran windows and I used via a remote desktop application and I've always found that the "logic" in Windows is just not "logic" but that being said I'm very quick with learning new Operating Systems and in the end I do get where I want rather quick but getting back behind a Mac is still a feeling of "relieve".
It was the first time I really worked with Windows 8 and I must say that I like it a lot.
I love the (what I call) start menu and find myself there most often to start applications and browse the news, app store etc. When I'm at the desktop I however wonder why Internet Explorer there does not pop up my keyboard when I want to type something, now one could wonder why I would want to use the desktop version, well that's another "problem", I use a lot of favorites and under the desktop version these are organized in folders and easy to find, under the "touch" version of the internet browser this is not the case and they are just placed in a long (looong) bar and you have to scroll through them, with my amount of favorites this is not doable so I often browse via the desktop version.
Same with the Mail app.
In the end I got all my accounts working but iCloud still has some problems with outgoing mail (tried everything I found on the web) but in the end I just used the SMTP server of our own server so that is also solved, this week I will install Office 365 and see if the full blown Outlook works better. Also the layout and colorchoice of the mail app is not really my thing, it's a bit hard to see what I still need to read and what not, but again with Outlook this will be different.
The app store is very nice, loads of apps and programs but sometimes the back buttons don't work, reboot and it works again. Also when downloading an app it always returns to the previous page which is a bit annoying and not really logical, but something that is just a minor thing.
News, maps etc. are great and I think in the end I will not really miss my iPad, although I have to say that the combination of a full version of Windows8 is a must, I would not want to run Windows RT instead of an iPad, I think that would be too limited, but the combination of the apps and the full version of Windows 8 makes it very interesting for me and some things I will miss without a doubt but I can use my iPhone for that

First conclusion
It's not a Mac but it does 90% of what I want at the moment, added advantages are that I can play some games on the plane like "command and conquer", do some work and have a very light tethering "companion" that is very very fast, booting is a dream, even from a full shut down it boots breathtakingly fast (faster than my iPad 3) with the added advantages of taking some movies with me on a drive and just copying them on the tablet before the flight instead of being "forced" to use iTunes is something I find very handy, and as an added bonus I can use a WiDi receiver next to our big screen monitor in the studio and "beam" the images wirelessly to the monitor without having my tablet/laptop close to the monitor, this means I can move more freely through the studio, we do have the monitor on a movable stand but we still need power and this way I'm 100% free to move to wherever I want in the studio without worrying about the monitor.
There is also something I REALLY don't like about the Sony and that's the wireless adaptor, this is actually the worst thing I ever saw, in our house we have several repeaters so that with our devices we have full bars in 99% of the house, with the Sony however there are several spots where it drops down to 2 bars and will become very slow, for a device with this price… well that's unacceptable, I've solved it with a USB dongle but I do think that Sony should have changed this in a high-end product because especially in hotels the wifi signal is often bad.
Overall I think that for photographers that tether and travel a lot the concept of having a tablet that runs Lightroom and Photoshop is a dream come true, and looking at Apple I really wonder why they did not release something like this, it's like a big gap which will loose them some customers, just take myself I love my iPhone and iPad but after the iPad the next thing is the Air and although it's a great laptop it's still a bit too big for using it on the plane, and when you look at the iPad you would think that Apple would be able to come up with a MacBook Air that has a turnable screen for example like the Dell XPS, but who knows maybe in the future… because as I said at the start of this review… as soon as there is something that fits my workflow better I will switch, for now however on the road I will be a Windows 8 user…
Any questions?
feel free to ask.
ADDED : October 13th 2013
I'm now a bit further in my process of getting everything the way I want it, and experienced some bumps but got everything almost sorted out.
I'm now running office 365 on the Sony which syncs perfectly with my accounts and to be honest it's nice to see that everything plays nice to each other, so I can mix both Windows and Mac without any problem. On the matter of the Sony I do have a BIG problem, and this is really something that if I would have known it when I started I would not have bought the Sony, and it's actually something I almost returned my Sony for yesterday.
Sony advertises that the DUO13 supports WiDi.
Now let me explain.
This was one of the main reasons to use this device, WiDi makes it possible to use a small device like the Push2TV to transmit your video straight to a TV set, this is awesome for what I want to use in the studio, set the DUO13 on a tethertools table and you are not "linked" to a monitor. Apple has something similar with Airplay by the way but it needs an AppleTV instead of the Push2TV. Being able to do this from the tablet with full versions of Lightroom and Photoshop is very nice for my line of work (workshops). So this was for me one of the major selling points of the Sony DUO13…..
How big was my horror/surprise/anger when I found out, when the Push2TV arrived, that there is NO WiDi support in the DUO13. For WiDi support you need a compatible network chipset from Intel and Sony uses the Broadcom chipset….. the weird thing is that online they even have drivers that "according to Sony" help with some problems with WiDi support. Well I've tried almost everything but as soon as I start the WiDi software it clearly states that there is NO WiDi support in my device…. of course the first thing you think off is that something is wrong with Windows so you start reinstalling (loosing LOADS of time), you start tweaking and finally you give up, also after reading several (well hidden) reports of other people that could not get WiDi working on their Sony devices, and to be honest I never read of someone who did. So I was almost ready to give up and send the Sony back and switch back to Apple for on the road and just forget about retouching on the plane, until someone pointed me towards the release of Windows 8.1 next week.
Windows 8.1 will start to support something called MiraCast which in essence is the competitor of Airplay from Apple, it will work on "all" Windows 8.1 machines and with "all" network cards and with "a lot of" devices, including the Push2Tv. So for now I will stick with the Sony DUO 13 because to be honest that's about the only thing that didn't work yet the way I wanted.
On good news front we have something else that's cool but will not affect a lot of people.
When shooting USB3 on my Medium format camera (Leaf Credo60) I could not get anything longer than 3.5 mtr working on my MBP (tried several), on the Sony however I could get to 7.5 mtrs without any problem (will try 10 next week), the speed was great and the stability also so this is a BIG plus, on the MBP I was forced to use firewire which is placed very uncomfortably on the back and is also a much thicker cable.
Watch this space for more updates.