One of the workshops I love teaching the most is the workshop I do together with Nadine (our crazy stylist).
In this workshop you are not only seeing some crazy designs/stylings but the students are also triggered to use their own creativity and even help out on the set as you can see in this fun backstage image.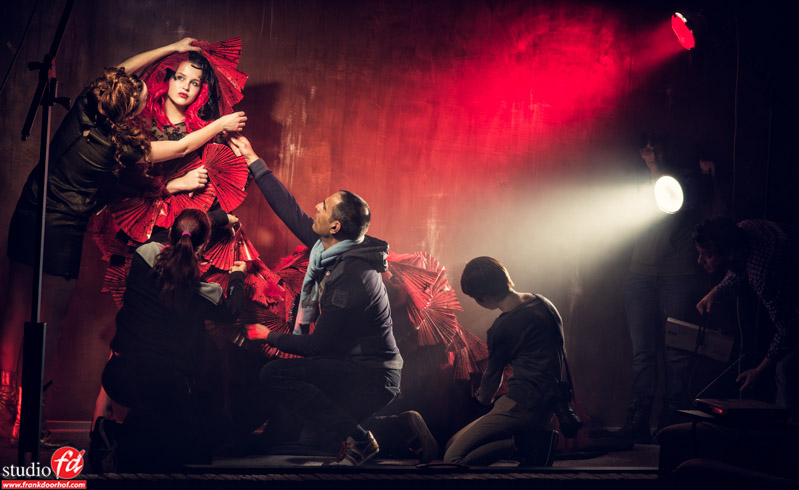 Now before you think that this is the actual shot…… this was just a backstage snap.
During the second part of the workshop Nadine decided it would be cool to use one of our new backgrounds and build a (for me) dragon lady, well at least it reminded me of a dragon lady, but some of the students saw more of a spanish team…. this is one of the reasons I never really name my shots or tell a story with them, if someone makes their own story it's often a disappointment for them when they hear they are "wrong"


I used the Elinchrom Beautydish with grid as main light, one Elinchrom strobe with snood/grid (and red gel) on Manon's leg and as you can see two more strobes to light up the smoke that we were using. From the final results I choose the next two which I liked the most.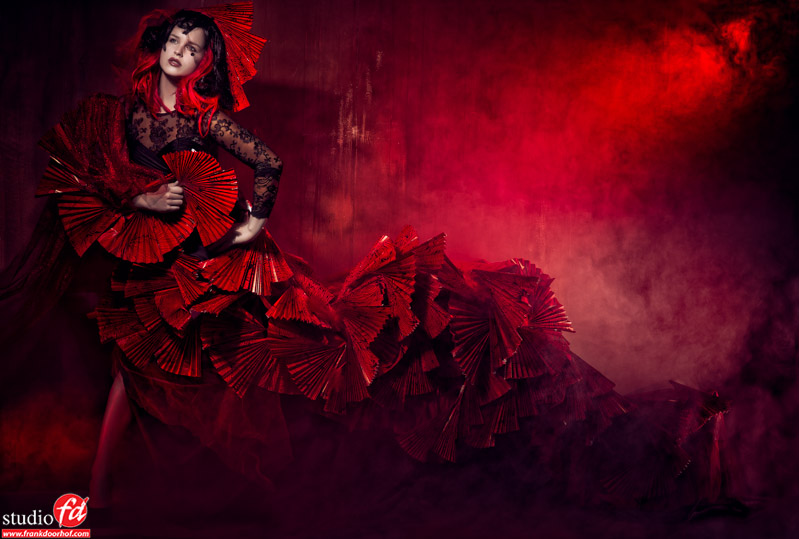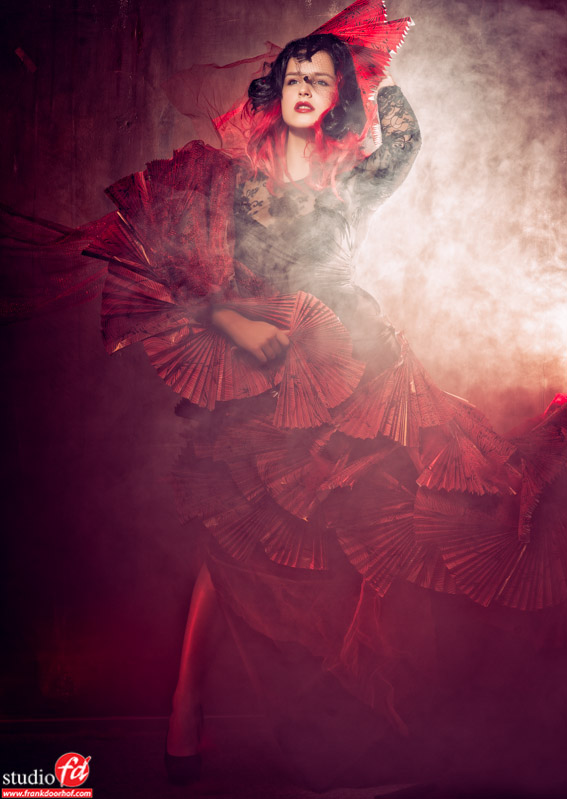 For me adding just a little bit of smoke always makes the image stand out a bit more so also here we used a bit of smoke to give a bit more mood, this is also where you can see how important it is that you start working as a team, Nadine could make the most beautiful designs but if it's was shot outside in the sun or in cloudy weather it would still be an amazing design but the images would not "speak" now by adding your creativity as a photographer (in cooperation with the group, model and Nadine) you can see that the final results are way more interesting than just a standard model or the design in "standard" light.